PRODUCTS RETURNS ARE ONLY ACCEPTED WITHIN 30 DAYS FROM THE DATE OF YOUR YAKIMA SHIPPING CONFIRMATION EMAIL.
Once your return has been received, a credit will be issued for the product returned (less any applicable return shipping charges and/or restocking fees).
From the time that we receive your return, please allow 5 – 7 business days for your credit to be processed. All credits will be issued to the original credit or debit card used for order processing.
All Yakima product returns need to:
Be replaced and packed within original Yakima packaging

Include a copy of your packing slip

Include all product manuals and small parts
Be unused / in new condition
All PRO orders are FINAL sale.
Please note that credits for product received outside of the 30 DAY RETURN WINDOW, missing manuals and/or small parts, or product returned in noticeably used condition will be issued at Yakima's discretion.
RETURN PROCESS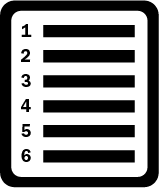 To process your order over the phone please call Customer Service at 888-925-4621 Option 1 from 7am-4pm Pacific Time M-F for your return. In order to expedite the process please have your order number with you and your reason for your return. Remember returns not accepted after 30 days. Original shipping costs will not be refunded, except in the case of a manufacturer error. A prepaid return label will be provided for all returns.
To expedite your order return, please use our on-line return automation process. Get started below.
Click here to fill out the form
CHANGE/CANCELLATION POLICY
Expedited Orders (2nd & Next Day Deliveries)
If you choose 2nd or Next Day delivery during the checkout process it is considered an expedited order. Yakima strives to get your order to you in the fastest way possible. However, once an expedited order is placed we are unable to cancel it. Please use our product return process to ensure that you get a timely credit.
Ground Orders
If you have placed a ground shipment at Yakima.com prior to 12:01 ET, we may be able to cancel the order if we receive the cancellation within the 60 minute window of order processing. Please give us a call as soon as you have made the decision that you no longer want the order. Contact us with any order cancellations at 888-925-4621, option #2, from 7 am to 5 pm PT Monday – Friday.
Need to change an order?

We understand that things change and sometimes you hit the "Checkout" button a little too soon. Unfortunately we're not being able to change the contents of an order once it's placed at this time. Please give us a call to see if we can cancel the order for you, at 888-925-4621, option #1.
LOVE IT TILL YOU LEAVE IT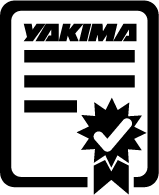 Get all the nitty gritty on Yakima's Lifetime Warranty Here.